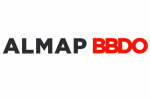 Avenida. Roque Petroni JR 999 3/5/6/7 Andares
São Paulo, Brazil 04707-010
Brazil
Phone: (+55) 11 2395-4002
Mizuno - "Glass Legs 1" - AlmapBBDO
Glass Legs 1
Mizuno
São Paulo Alpargatas
AlmapBBDO
Brazil
Mizuno Glass
| | |
| --- | --- |
| Product Name | Mizuno Wave |
| Product Category | Shoes |
| Market | Brazil |
| Date of First Broadcast/Publication | March 8, 2003 |
| Media Type | Magazine |
| | |
| --- | --- |
| Creative Director | Tales Bahu |
| Creative Director | Luiz Sanches |
| Art Director | Roberto Fernandez |
| Copywriter | Sophie Schoenburg |
| Copywriter | Gustavo Sarkis |
| Account Director | Fico Meirelles |
| Account Executive | Cristina Chacon |
| Agency Producer | José Roberto Bezerra |
| Photographer | Claus Stellfeld |
Mizuno Wave. The world's best impact absorption technology.
Story
The campaign advertisements try to demonstrate the necessity of wearing Mizuno tennis shoes, with the best shock-absorption and stability technology, by means of illustrations in which the runners' bodies are made of glass and, therefore, have to use the efficient system.
Concept
Those who run know that the knees, ankles, tendons and muscles suffer with the physical effort. If the tennis shoes do not have a high-tech impact absorption system, your body becomes as fragile as glass.
Problem
Mizuno disputes the high-performance segment in the tennis shoes market. The brands with the most advanced technology are in this premium segment. Athletes prefer Mizuno because it developed the Wave impact-absorption technology. These are plates in the form of waves over the sole that absorb the weight of the steps.