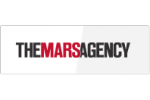 The Mars Agency,
Southfield
Follow
Update
25200 Telegraph Road MARS Corporate Center
Southfield, Michigan 48033
United States
Phone: (+1) 248 936-2200
Fax: (+1) 248 936-2760
About Us
We are the leader in the industry and are changing the practice of marketing today. We understand that the discipline of marketing has moved beyond traditional advertising and must incorporate every medium that connects brands with consumers and shoppers, including digital and social.
While other agencies may be honing in on one aspect, The Mars Agency
is providing broad solutions that impact our clients and grow their businesses at every point of the marketing spectrum.
We can do so because know commerce and have a deep understanding
of the whole person and the buying experience combined with an innate ability to solve problems. All of which leads to great ideas that change consumer behavior, drive shoppers to buy and align retailer to brand - allowing us to achieve profitable, sustainable growth for our clients in a different way than ever before, because it's not just about advertising anymore.
Philosophy & Competitive Advantages
Our process is our competitive advantage, where everything we do starts with our clients' business issue and ends with profitable, sustainable growth.
1. We solve business problems: By asking the right questions and understanding your business like no other agency can, we solve immediate and long-term business problems to deliver growth.
2. We know commerce: If a shopper can buy from it, we understand it and can activate against it. Our retail strategists know more than tactics; they truly know the retailers. With over 20 people in the field working with retailers in grocery, mass, club and drug, we can provide more than just suggestions, we deliver solutions.
3. We have a deep understanding of the whole person and buying experience: Our Strategic Planning group delivers insights, not data, to connect our clients' brands with shoppers and consumers.
4. We inspire change with ideas: Our creative teams don't start with tactics, they start with ideas: Creative, Strategic and Activation ideas. The goal of which is to change consumer behavior and drive shoppers to buy.
Network Description
We are global organization with offices in Detroit, MI; Bentonville, AR; Chicago, OL; Cincinnati, OH; Kansas City, MO; Minneapolis, MN; New York, NY; Oakland, CA; Scottsdale, AZ; Toronto, Canada, and London, UK
Trade Organizations
Women's Business Enterprise National Council