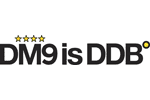 DDB Brasil,
São Paulo
Avenida Brigadeiro Luis Antonio, 5013
São Paulo, São Paulo 01401-002
Brazil
Phone: + 11 3054-9999
Fax: + 11 3054-9812
Country Phone Code: 55
Brastemp - "Smile"
Brastemp
| | |
| --- | --- |
| Title | Smile |
| Agency | DDB Brasil |
| Advertiser | Brastemp |
| Brand | Brastemp |
| Product Category | Washing Machines, Refrigerators & Other Large Apppliances |
| Campaign Name | Brastemp |
| Country of Production | Brazil |
| Media Type | Television & Cinema |
| Awards | FIAP - Ibero American Advertising Festival / Festival Iberoamericano de Publicidad, 2011 (Bronze Sun) for Media Innovation: TV/ Radio |
Concept
DDB Brasil signed Brastemp's campaign, entitled "Inspiration changes everything. And life becomes just likeee ... a Brastemp." The action invited drivers to smile to people on the car next to them, providing moments of joy and well being early in the morning.
The spot, that aired simultaneously in 11 major radio stations in the capital city, suggested: "Right now, millions of people at their cars, listening to the radio. All serious, sleepy, until an inspiration changes everything. We invite you to smile to the driver next to you. If he heard it, he'll smile back .... See? Inspiration changes everything and life becomes just likeee... a Brastemp. "
The results can be seen on the films opening scenes of everyday life, people stuck in traffic jams. As soon as they hear the spot, they start looking around, smiling at people around them, interacting. In the end, their life's go on, inspired, taking that moment for the rest of their lives.