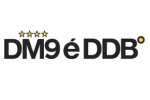 Avenida Brigadeiro Luis Antonio, 5013
São Paulo, São Paulo 01401-002
Brazil
Phone: (+55) + 11 3054-9999
Fax: (+55) + 11 3054-9812
Todos pela Educação (All for Education Movement) - "Drauzio Varella" - DM9DDB
Drauzio Varella
Todos pela Educação (All for Education Movement)
Todos Pela Educação
DM9DDB
Brazil
Todos pela Educação
| | |
| --- | --- |
| Photographer | Folha Press |
| Creative Director | Sergio Valente |
| Creative Director | Marco Versolato |
| Creative Director | André Pedroso |
| Art Director | Daniel Ottoni |
| Copywriter | Alexandre Catarino |
| Account Supervisor | Maristela Pati Correa |
| Account Supervisor | Tânia Pena |
| Account Supervisor | Caroline Pintarelli |
| Art Buyer | Clariana Costa |
| Art Buyer | Alessandra Salles |
If Drauzio Varella didn't have teachers, he wouldn't be Drauzio Varella.
Story
October 15th, the Brazilian day for the most important profession in the world.
Todos pela Educação (All For Education) is a social movement that has as its mission to help Brazil to ensure quality education to all kids and young adults. And this can only be possible if everybody acknowledges the teacher importance.