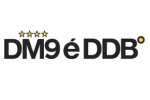 Avenida Brigadeiro Luis Antonio, 5013
São Paulo, São Paulo 01401-002
Brazil
Phone: (+55) + 11 3054-9999
Fax: (+55) + 11 3054-9812
WWF - "Crane (Portuguese)" - DM9DDB
Crane (Portuguese)
WWF
Companhia Athletica
DM9DDB
Brazil
Banho Rápido
| | |
| --- | --- |
| Product Category | Environmental & Ecological Issues |
| Media Type | Magazine |
| Awards | Wave Festival, 2008 (Gold) for Press Campaign |
| | |
| --- | --- |
| Executive Creative Director | Sergio Valente |
| Creative Director | Júlio Andery |
| Creative Director | Rodolfo Sampaio |
| Creative Director | Felipe Cama |
| Art Director | Rodrigo Bombana |
| Editor | Edson Oda |
Story
The campaign counts on media printed and exterior media. The parts show "funny" situations where people who delay to the bath can suffer fatal accidents. All they are together for the concept "a faster bath can save lives".
Concept
We develop a campaign of alert that informs and also is "funny". Under the concept "a faster Bath can save lives", creates amused situations that alert the population on the drinking waters wastefulness. With this humorado well speech, we obtain to reach the some layers of the population without age restriction or vehicles of communication.
Problem
According to UNESCO, lacks drinking waters for 1,1 billion of people in the world. Worried about the increasing drinking waters scarcity in the world, Cia Athletica and WWF in they had asked for a campaign to them to fight the water wastefulness.