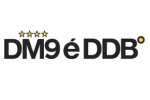 Avenida Brigadeiro Luis Antonio, 5013
São Paulo, São Paulo 01401-002
Brazil
Phone: (+55) + 11 3054-9999
Fax: (+55) + 11 3054-9812
Sadia - "Hot Pocket" - DM9DDB
Product Name
Hot Pocket
Product Category
Pre-Cooked / Dehydrated Prepared Meals
Media Type
Magazine
Awards
Wave Festival, 2008 (Gold) for Press
FIAP - Ibero American Advertising Festival / Festival Iberoamericano de Publicidad, 2008 (Silver) for Media Innovation: Print
FIAP - Ibero American Advertising Festival / Festival Iberoamericano de Publicidad, 2008 (Bronze) for Food/Meals/Milk Products/Sweets/Chocolates/Snacks

| | |
| --- | --- |
| Creative Director | Júlio Andery |
| Creative Director | Rodolfo Sampaio |
| Art Director | Júlio Andery |
| Art Director | Marcelo Camargo |
| Editor | Rodolfo Sampaio |
| Editor | Marcelo Siqueira |
| Editor | Sergio Matsunaga |
Story
One encarte of 4 pages propagated in the magazine of bigger circulation in Brazil. Where the reader inside placed the announcement of microwaves, he heated it per 30 seconds and then he knew the new product of the Healthy one disclosed by a termosensível ink.
Concept
The agency developed an idea that stimulated the use of the microwaves, of this the newness tone and that still it interacted with the reader. Thus the announcement induced the public "to heat" the announcement in the microwaves to know the new line Hot Healthy Pocket.
Problem
The objective one was the launching of a new line of products of the Healthy one: Cheeseburguers of microwaves. First with the quality and the characteristics of a traditional hamburger, but with the speed of the microwaves. To make with that the public decides for the Hot Pocket instead of a net of fast food.