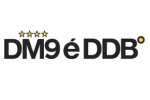 Avenida Brigadeiro Luis Antonio, 5013
São Paulo, São Paulo 01401-002
Brazil
Phone: (+55) + 11 3054-9999
Fax: (+55) + 11 3054-9812
Number of Employees: 300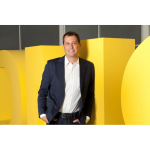 Adrian Figeroa Adrian
Media Vice President
Phone: (+55) + 11 3054-9999
adrian.figeroa@dm9ddb.com.br
since 2014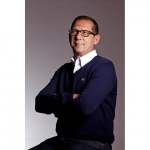 Paulo Queiroz
President
Phone: (+55) 11 3054-9999
SÃO PAULO
since 2013
In 1991 he joined the DM9 team as Media Manager, being promoted to Director in 1994 and then Executive Vice-President in 2000. During that time he played a key role in the performance that made the team conquer 4 Agency of the Year titles, 2 Grand Prix and 82 Lions - one of them was the agency's first Media Lion – in the Cannes International Festival.
In 2009 he left the agency to take the role of Chief Operating Officer for ABC Group – Brazil's largest communication group, 18th in the world and stockholder of DM9 – until he returned as Co-President in 2013.
A professional renowned both nationally and internationally, Queiroz was appointed Best Media Professional in 1995 by the Caboré Award and also by the Communication Media Award in 2003. IN 2010 he was appointed Media Personality of the Year by the Estadão Media Award. Internationally one of the highlights is his participation as a jury member in the Cannes Advertising Festival. He is also a member of the management for IVC (Verifying Institute of Circulation), vice-president of APP (Association of Advertising Professionals), a member of the Ethics Counsel for CENP (Executive Counsel of Standard Norms) and an advisor for the Media Group of São Paulo.