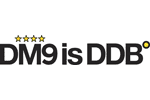 DDB Brasil,
São Paulo
Avenida Brigadeiro Luis Antonio, 5013
São Paulo, São Paulo 01401-002
Brazil
Phone: + 11 3054-9999
Fax: + 11 3054-9812
Country Phone Code: 55
Number of Employees: 300
Sergio Valente
President
Phone: 11 3054-9999
Sergio Valente President DDB Brasil Sergio Valente, 44, DDB Brasil?s president and CEO since January 1st 2005, has leaded the agency to its third title at the Cannes International Advertising Festival. He graduated in Engineering at 19 and got a degree in Business Administration before his first job as a copywriter at age 21. In 1994, Valente joined the creative team of DDB Brasil as a copywriter and after six years became its Creative Director. In 2001, he joined Publicis Salles Norton as Creative VP but he would soon go back to DDB Brasil in 2002 as Creative VP. Last year Valente was elected Adman of the Year by Colunistas Award and was a Film jury member at Cannes Festival. Since he assumed as CEO, the agency has won eight new accounts and became one of the four major Brazilian agencies considering media investments. His first semester as CEO was crowned with the Cyber Grand Prix and the title of Interactive Agency of the Year in Cannes 2005.
Alcir Leite
Executive VP
Phone: 11 3054-9999
Alcir Gomes Leite, 53, has bachelor's and a master's degree in Administration and Marketing. Leite joined DDB Brasil in 1996, and has been a partner in the operation since April 2002. In 1998, Leite became General Account Director. In 2000, he became Operations VP. Leite is currently partner and Executive VP, and manages new business prospects and the strategic actions for each account. Leite also worked for F/Nazca Saatchi & Saatchi - Rio, and was the General Director of the now extinct MPM. Before starting his ad agency career Leite worked in the Advertising Department at Massey-Ferguson.