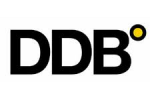 DDB New Zealand,
Auckland
Follow
Update
Level 6, 80 Greys Avenue PO Box 2188
Auckland
New Zealand
Phone: 9 306 2884
Fax: 9 306 0971
Nourish Our Kids programme
April 30, 2013
When you buy Tip Top, you're not only nourishing your family, you're helping Tip Top nourish those who need it most. The TV ad transfers between a middle class Kiwi home and a household having difficulty making ends meet, with an invisible transition between the kitchens where two young boys are toasting Tip Top® bread.
The story is told in a compelling way with an implicit message that small steps can effect big changes and that every loaf of Tip Top® bought helps support kids who need it most.
George Weston Foods General Manager Marketing, Sandra Geange, says: "Many New Zealanders don't realise the daily struggle that lots of families have putting food on the table; this ad is a small step showing what one Kiwi company is doing to address child hunger by donating bread to kids who need it most – who knows – maybe it will encourage more companies and communities to get involved in this issue."
The Nourish Our Kids programme launched in February, beginning with the annual donation of 100,000 loaves of bread delivered weekly to primary and intermediate school children in decile one to four schools across New Zealand