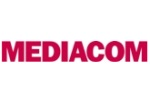 MediaCom North America,
New York
Follow
Update
498 Seventh Avenue
New York, New York 10018
United States
Phone: 212-912-4200
Fax: 212-912-4719
About Us
We are MediaCom. We are wholly owned by WPP and are part of their media investment management company, GroupM, which is the largest in the field in the world.
We offer a full range of communications services, from our core discipline of media planning and buying, including digital and direct response, to shopper/consumer insights, research, and strategy. We offer accountability through our business science and analytics resources as well as additional creativity through emerging media, content production/distribution, and entertainment/sports marketing specialties.
Philosophy & Competitive Advantages
There are many media agencies out there. Sometimes we may seem quite similar in our offering and capabilities. But we believe that our focus on delivering better results by placing extraordinary emphasis on people makes us different.
Our whole approach to business begins and ends with our philosophy, "People first, better results." MediaCom brings People First to life by focusing on consumers, on clients and on our own team members.
We believe that making meaningful consumer connections is the apex of our work. As such, we spend a lot of time thinking about, talking with, and studying consumers. We understand how the changing media landscape informs their lives, their attitudes and their behaviors. Increasingly these insights lead us to strategies and executions well outside of the realm of traditional planning and buying, and we've made tremendous strides in digital innovation and in content creation and distribution.
We bring People First to life within our own agency by bringing together a team of passionate, smart professionals. Our goal is to recruit the best talent; to provide exceptional training on the intricacies of the rapidly changing media world and the corresponding implications to our clients' businesses; and to provide an inspiring environment.
Finally, being a People First agency means that we are committed to being the best possible collaborative partner with our clients, and we invest in and value our client partnerships tremendously.
And this brings us to the "Better Results" part of the equation. We anchor all our work in the business realities of our clients. That's why we invest heavily in business science modeling to improve ROI and optimize plans to leave no opportunity uncovered. That's why our clients are first to exploit new opportunities in emerging media. And that's why we're pushing the industry forward to be more performance-based and accountable.
Because our end goal is always the same: to drive exceptional business results for our clients.
Network Description
MediaCom is one of the world's leading media communications specialists, with billings exceeding US $28 billion (Source: RECMA, 2012).
Our global agency network was named Network of the Year at the Festival of Media Awards in 2010 and 2012 and Agency Network of the Year at the international M&M Awards in 2009, 2010 and 2011 – the first time in the history of the awards that an agency has retained the title for three successive years.
Local Representation
Globally, we have over 4,500 employees in 116 offices across 90 countries. In North America, we have offices in New York (USA HQ), Chicago, Los Angeles, Ann Arbor, Miami, Toronto (Canada HQ), Montreal, and Vancouver. In addition, we have access to a vast range of sister companies and their communal office spaces in WPP's 100+ offices across North America. This allows us to service any client in the US from a wide selection of convenient local locations.