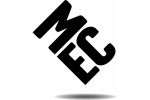 MEC North America,
New York
Follow
Update
825 7th Avenue
New York, New York 10019
United States
Phone: 212 474-0000
Fax: 212 474-0003
About Us
MEC is one of the world's leading media agency networks. Our 4,500 highly talented and motivated people work with domestic and international clients in 84 countries.
Philosophy & Competitive Advantages
We have a stretching global ambition:
"To be our clients' most valuable business partner, famous for inspiring people and exceptional results."
To achieve our global ambition, our Client Value Proposition captures what we do for our clients:
Explore. Exploit.
Clients want growth. But finding genuine opportunity in a world of possibilities is tough. We help our clients explore what's possible, inspiring and guiding them to the optimum solution. Then we exploit it, delivering maximum client value.
How we Explore. Exploit for our clients is what makes us different and special. We do this through the below combination of stand-out features:
• We are inspiring and collaborative partners
• We have a creative and open culture
• We have a behavior-led approach to consumer insight
• We offer 'always-on' and highly extendable communication solutions
• We live by two central principals: Speed-to-market and Test and learn
• As a founder of GroupM, we offer unrivalled buying and trading power
Network Description
Our cohesive global network is led from our regional HQs in London, New York, Singapore and Miami.
MEC manages more international media assignments than any other network, coordinated by our Global Solutions teams through 12 worldwide client hubs.