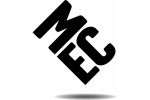 MEC North America,
New York
Follow
Update
825 7th Avenue
New York, New York 10019
United States
Phone: (+1) 212 474-0000
Fax: (+1) 212 474-0003
The Internationalist honours MEC's Jitka Petrickova and Arvid Boström as Agency Innovators
October 9, 2012
MEC, a leading media agency, announced that Jitka Petrickova, Managing Partner, West (USA) and Arvid Boström, Managing Partner, Germany have been named as Agency Innovators of 2012 by The Internationalist Magazine .
This prestigious list recognises the industry's top talent, voted by their peers for being leaders of multinational strategy, adept at innovative communications, thinks about advertising in new ways and is an advocate of responsible brand-building.
Jitka has nearly two decades of working with marketing strategy and technology in a number of cities around the world. Her extensive background in integrated digital solutions and client leadership across the world has culminated in making the significant Innovators list
Arvid ensures successful client-orientated media and communications consulting at MEC; analysing emerging innovative trends and their potential benefits and value for clients. His progressive way of thinking and inspirational work at MEC has earned him his place on the Innovators list.