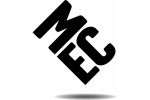 MEC North America,
New York
Follow
Update
825 7th Avenue
New York, New York 10019
United States
Phone: (+1) 212 474-0000
Fax: (+1) 212 474-0003
Arvid Boström named Managing Director, MEC Germany
December 12, 2012
Arvid Boström has been promoted as Managing Director at MEC.  He will be responsible for the agency's strategic product offer and will report to Matthias Brüll, CEO.

In his new role, Arvid will drive the growth of the agency's three key 3 pillars: innovation and technology; branded entertainment via MEC Access and market research.

Matthias Brüll, commented on the appointment, "Our clients demand more and more integration of our offer.  We needed one person who would have oversight of the entire piece and therefore it was a logical step for Arvid to step into this role." 
Arvid joined MEC in 2009 and has worked in various positions for the agency group. Most recently, he was Managing Partner in the client service team.

The 34-years old business economist began his career at GroupM sister agency Mediacom, where he worked from 2005 to 2009.