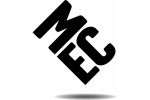 MEC North America,
New York
Follow
Update
825 7th Avenue
New York, New York 10019
United States
Phone: (+1) 212 474-0000
Fax: (+1) 212 474-0003
Dil or Bill?
November 11, 2012
To keep the festivities going this festive season, MEC, a leading media and planning agency and a founding partner of GroupM, along with Publicis, a leading advertising agency, has conceived a first of its kind, online orchestrated offline activation for its client Citibank. Called "
Tweet a cloud, Dil Se
" it's aimed at gauging peoples' sentiments on how they would like to splurge this festive season. To ensure engagement and participation  a new advertising technique called 'skyvertising' which releases differently shaped clouds into the sky has been used. Needless to say the activation "Tweet a cloud, Dil Se" will be powered by tweets from consumers to the
#DilVsBill
hashtag .
Sanjeev Kapur, CMO, Citibank said "Consumers like to make personal purchases as well as gift family and friends during festivals, but are conscious of budgets and costs. Citibank understands these needs and have provided an opportunity to amortize such expenses over a period of time, through EMI Privileges at No extra cost. This allows them to manage their finances better, while enjoying the festivities with family and friends".
This activity is culmination of the marketing campaign "DilVsBill" that Citi has been  unning this festival season . The campaign is aimed at promoting Citibank's EMI offering on credit cards across 1700 merchant partners, which is a great enabler for consumers to follow their heart's wishes whenever they are stuck in the Dill Vs Bill dilemma.
Commenting on this innovative campaign, T.Gangadhar, Managing Director, MEC said "At MEC we have always believed in setting the benchmark for the industry when it comes to innovating strategically. "Tweet a cloud, Dil se" is a stellar example of the same. It is an activity that interconnects online and offline spaces mirroring the path that consumer journeys have evolved to"
"Tweet a cloud, Dil Se" campaign will be LIVE at DLF promenade (New Delhi) and High street Phoenix (Mumbai) on Saturday, 10th November from 12:00pm onwards.
To watch live web streaming: