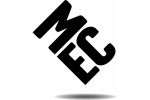 MEC North America,
New York
Follow
Update
825 7th Avenue
New York, New York 10019
United States
Phone: (+1) 212 474-0000
Fax: (+1) 212 474-0003
MEC Access named "Rightsholder of the Year" with Mercedes-Benz Fashion Week
March 18, 2013
MEC Access, the leading entertainment and sports partnerships arm of MEC, has been named "Rightsholder of the Year" at the Gyllene Hjulet Sponsorship and Event Association Awards for the Mercedes-Benz Fashion Week partnership. The Gyllene Hjulet (Golden Wheel) is the Swedish Sponsorship and Event Association's award which recognises and honours the best creative solutions in the industry. MEC Access was cited for elevating the Swedish fashion scene in Northern Europe, with insightful packaging and outstanding impact beyond the catwalk.
"It's a fantastic achievement to be named Rightsholder of the Year. At MEC, we are continually focused on exploring new industry-leading opportunities that drive growth for our clients. And as a fully integrated agency it proves that we have an outstanding offer in the sponsorship arena, competing on equal footing with pure-play sponsorship agencies. We're delighted to share this accolade with our partners at Mercedes-Benz and very proud to be honoured with this prestigious award." said Daniel Collin, CEO of MEC Sweden.
Christin Ericsson, Project Manager for Mercedes-Benz Fashion Week, said, "We're thrilled that Mercedes-Benz Fashion Week, under the management of MEC Access, has evolved to become Sweden's best rightsholder event. The Gyllene Hjulet Award proves that this partnership is of the highest standard, and we hope to take Mercedes-Benz Fashion Week to an even higher level!"