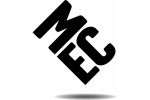 MEC North America,
New York
Follow
Update
825 7th Avenue
New York, New York 10019
United States
Phone: (+1) 212 474-0000
Fax: (+1) 212 474-0003
MEC India wins Dixcy Scott
March 25, 2013
MEC India has been awarded the media duties for Dixcy Scott, the nationally renowned innerwear brand. The company markets premium innerwear under the brand names Dixcy and Dixcy Scott. Bollywood A-lister Salman Khan endorses Dixcy Scott.
MEC won the business after a closely contested multi-agency pitch and will handle the account from their Bangalore office.
Speaking on the development, Raghul Sikka, Director of Dixcy Scott said, "We have very aggressive plans for the coming year and we wanted a like-minded partner on board. It was a tough fight between equally competent agencies. We believe we have found that partner in MEC. We look forward to working with MEC."
Ganesh Sharma, who heads the advertising and promotion at Dixcy Scott added, "Being a low involvement category, our media product needs depth coupled with an innovative approach to reach our target audience, which will eventually deliver the desired results for us."
Commenting on the win, T Gangadhar, Managing Director, MEC India said, "Dixcy Scott is a key player in the Indian innerwear market and we are delighted to have them on board. We look forward to a mutually rewarding association."
MEC is a leading global network and a founding partner of Group M, and operates in 84 countries. In India, MEC has a wide repertoire of blue-chip clients that includes Colgate Palmolive, Britannia, Reliance Industries, LG, Honda, FlipKart, Citibank, NIVEA, Zee Network, CavinKare, DHL, Jaypee Group and Accenture.