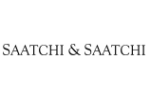 Saatchi & Saatchi,
JOHANNESBURG
Follow
Update
The Design Quarter District Building 11 Leslie Avenue East Fourways
JOHANNESBURG 2010
South Africa
Phone: 11 548 6000
Fax: 11 548 6001
Chabad Addiction Rehabilitation Centre - "The CARE Centre" - Saatchi & Saatchi
The CARE Centre
Chabad Addiction Rehabilitation Centre
Chabad Addiction Rehabilitation Centre
Saatchi & Saatchi
South Africa
The CARE Centre
| | |
| --- | --- |
| Product Category | Anti-Drug/Alcohol/Tobacco Message |
| Date of First Broadcast/Publication | June 2, 2010 |
| Media Type | Case Study |
| Awards | ACT Responsible Tributes, 2011 () for |
| | |
| --- | --- |
| Creative Director | Adam Wittert |
| Art Director | Marais Janse Van Rensburg |
| Art Director | Keshia Meyerson |
| Copywriter | Dhasagan Pillay |
Story
This idea used a pre-existing persons on Facebook called Vivienne Stevenson. Vivienne, a popular model with over 500 friends describes over the course of days, a photoshoot with an unknown ad agency. The shoot becomes Vivienne's first exposure to drugs thanks to the ad agency people. Over the following days conservative Vivienne gradually starts escalating her involvement with drugs, through photos and her status updates she picks up a new boyfriend and other dodgy looking people. Concern from her family grows and grows as we see her sink further and deeper into this drug world. Eventually at the height of the drug frenzy we revealed that Vivienne was in fact doing this to highlight the seriousness of drugs and to promote the work done by the Chabad Drug Rehabilitation Centre. What's more Vivienne's story was fictitious. She was at no point in any danger. The campaign generated huge awareness amongst Facebookers and helped create much more publicity for the Rehab Centre.