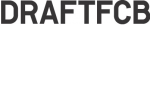 Draftfcb Greater China,
Shanghai
Follow
Update
1045 Huai Hai Zhong RD 20/F, Huai Hai Plaza
Shanghai, P.R. 200031
China
Phone: -21 2411-0388
Fax: -21 2411-0399
Number of Employees: 230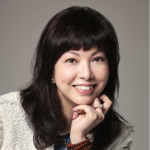 Pully Chau
Chairman & CEO, Greater China
Pully has worked in the advertising industry for over 30 years. As Chairman & CEO of Draftfcb Greater China, with offices in Shanghai, Beijing, Qingdao, Guangzhou, Hong Kong and Taipei, she leads the Greater China region in building a world-class, performance-driven organization committed to creating brilliant ideas that deliver effective business results. She has expanded mobile, digital & shopper promotions capabilities for the agency and activated robust new business momentum. She picked up the "2011 ROI Agency of the Year" award at the ROI Festival. In 2013, she was invited to join the Cannes Creative Effectiveness Jury and became Jury President of the China Effie Awards. Prior to joining Draftfcb, Pully was CEO at Saatchi & Saatchi China for 10 years where she tripled the agency's revenue and led the agency to their first Cannes Bronze, first Silver Lions and first Asia Pacific Effie Gold award. Pully has also been with Ogilvy & Mather, Bozell, and BBDO. At D'Arcy, she was Managing Director for Hong Kong and Southern China, and Regional Director for the Asia Pacific Procter & Gamble business.
Patrick, originally from Hong Kong, is an advertising enthusiast who joined Draftfcb in January 2010. He has over 13 years of experience working in China and has accumulated over 16 years experience in advertising and marketing. Patrick perceives his career essence as opportunistic, strategic performance. Opportunistic is the principle he uses to push the envelope - there is no limit in business. Strategic means he loves to perform and lead the strategic planning process. Performance is the final threshold to make sure things happen under the ROI principle.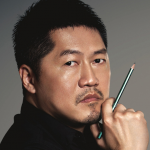 Eddie has extensive knowledge across different Asian markets. An award-winning creative, he believes that IDEA IS KING. A Singaporean working in China since 2000, Eddie began his advertising career in 1985 and has since worked in various markets across the region at Ace:daytons, Ketchum, Leo Burnett, Batey Ads, D'Arcy and TBWA among others. He's handled such clients as Haier, Acer, Supor, Mengniu, Honda, Nissan, Kraft, Coke, Mars, Adidas, Pernod Ricard, Standard Chartered Bank, and Nivea, among others. Eddie has received nods from the One Show, Clios, D&AD, Cannes, NYADC, Australian AWARD, Adfest and others. He has been a judge at major award shows, including the Clio Awards, London International Advertising Awards, New York Festivals, Cresta Awards, Australian Award, Asia Pacific Advertising Festival, Longxi International Chinese Advertising Awards, Taiwan Times International Chinese Advertising Awards, China 4A Golden Seal Awards and China National Advertising Festival. In 2005, Eddie was ranked No.1 by Campaign Brief Asia as China's Hottest Creative.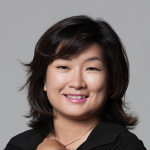 Tiffana Pun
VP, Head of Planning, Greater China
Tiffana has 20 years of diverse Asia and China experience with leading brands and agencies, spanning brand marketing, retail marketing, digital and media planning. Her achievements include establishing a truly global platform for NIKE in Asia; pioneering in communication ROI and innovation for General Motors in China; leading the development of Saatchi & Saatchi's insights to China's emerging markets; and, most recently, refining Volvo's understanding of new luxury world. Before joining Draftfcb, Tiffana worked for SapientNitor, Saatchi & Saatchi, Zenith Media, and AdXplorer PTE Ltd. She has handled many important clients such as Shanghai Volkswagen, Starbucks, HSBC, Johnson & Johnson, Mead Johnson, Wyeth Nutrition, P&G, Unilever, Tsingtao Beer, Kerry Oil, Nippon Paint, Deer Jet, Vestas, Volvo, and Shanghai General Motors/General Motors China.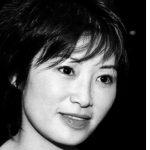 Iris is one of the most respected creative leaders in the advertising industry. She has been awarded for her work at most international creative Awards shows, including HK4As Kam Fan winner for Just Gold; Cannes award for Heineken; the Longxi Grand Prix Winner for Pricerite, the naming for "Ngong Ping 360" and the Chinese name for Elements.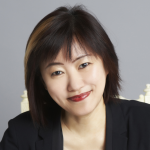 Caroline has over 20 years experience in the advertising industry and is s leader for the Taiwan market. Caroline has experience working with several major advertisers, including McDonald's, J&J, Nokia, Heineken, Pernod Ricard, and many local Taiwanese brands in most categories. Caroline joined Draftfcb in July 2007.