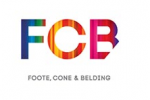 FCB South Africa,
Johannesburg
Follow
Update
164 Katherine Street
Johannesburg 2196
South Africa
Phone: 11 566 6000
Fax: 11 566 6664
Toyota SA - "Make It Yours" - FCB South Africa
Make It Yours
Toyota SA
Toyota Motor Corporation
FCB South Africa
South Africa
Make It Yours
| | |
| --- | --- |
| Product Name | RAV4 |
| Product Category | Four Wheel Drive, SUV(Sports Utility Vehicle) |
| Language | English |
| Date of First Broadcast/Publication | April 13, 2013 |
| Media Type | Television & Cinema |
| Length | 40 Seconds |
Concept
Toyota South Africa is launching an all new model of their original crossover SUV with a cheeky television commercial and cinema ad from Draftfcb Johannesburg.
The Toyota RAV is widely recognised as the first crossover SUV in the market, a vehicle built on a passenger vehicle platform and combining the features of a SUV such as a high centre of gravity, high ground-clearance with car-like handling and superior fuel economy.
When it first broke onto the motoring scene in 1995, the RAV revolutionised the sports utility vehicle (SUV) category due to its size and its price, hence its billing as the 'urban off-roader'.
Targeting males in the 35-45 age bracket, the ad launching the RAV4 was devised by a creative team comprising Draftfcb Chief Creative Officer, Brett Morris, James Cloete, Tian van den Heever, Neelesh Vallabh, Lee Goodall and Jayson Dicks.
It positions the vehicle as masculine, versatile and highly desirable.
"Our brief to the agency was to create a launch campaign which would show off the RAV4's bold new masculine styling and get across the lifestyle which the vehicle enables," said Toyota SouthAfrica's Senior Manager: Marketing Communications and Planning, Pieter Klerck.
"We wanted everyone seeing the ad to immediately start day-dreaming, to visualise themselves in the new RAV4 ... and then make it theirs by visiting their local dealership," he said.
The agency's solution is a television commercial that tells the story of a friendly rivalry between two friends and features a guy who lords his sporting prowess over that of his friend, but then is put in his place when that friend drives off in his dream vehicle – the new RAV4.
Directed by AK of Spitfire Films, it was shot over 5 days inCape TownandJohannesburg, and featured a dozen fantasy scenes.
"This was an incredibly frenetic and complicated shoot, but one that was needed to convey the versatility and excitement of the all new RAV4," said Draftfcb Johannesburg Executive Business Director, Mike Di Terlizzi.
"Hats off to our creative team for nailing the concept and Spitfire Films for bringing it to life."
View the TVC here: https://www.youtube.com/watch?v=DEa9L2Tu8_Q
ends
Credits:
Client: Toyota South Africa
General Manager; Marketing Communications - Kerry Roodt
Senior Manager: Marketing Communications and Planning - Pieter Klerck
Advertising Manager – Astika Chetram
Creative agency: Draftfcb Johannesburg
Executive Business Director: Mike Di Terlizzi
Account Director: Jacqui Teixeira
Account Executive Nicole Combrinck
Chief Creative Officer: Brett Morris
Creative Director: James Cloete
Creative Director: Tian van den Heever
Copywriter: Lee Goodall
Art director: Neelesh Vallabh and Jayson Dicks
Strategic planner: Justin Cloete
TV producer: Barbara Clarke
Media planner: Gwen Bezuidenhout
Production house: Spitfire Films
Director: AK
Producer: Liesl Karpinski
Post-production: Blade, Freq'ncy
Editor: Jo Gibbon