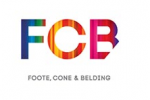 FCB South Africa,
Johannesburg
Follow
Update
164 Katherine Street
Johannesburg 2196
South Africa
Phone: 11 566 6000
Fax: 11 566 6664
Viral Boost - "World's Smallest Big Idea" - FCB South Africa
World's Smallest Big Idea
Viral Boost
Vital Health Foods
FCB South Africa
South Africa
World's Smallest Big Idea
Product Category
Alternative Medicine & Homeopathy
Date of First Broadcast/Publication
May 15, 2013
Media Type
Promotion & Event
Awards
Loerie Awards, 2013 (Bronze) for Instore
Cannes Lions International Festival of Creativity, 2013 (Bronze) for Best Temporary In-Store Displays in a Promotional Campaign

Story
A small Big Idea from the Mother City has won South Africa one of its first awards at an international advertising festival taking place in France this week.
A Draftfcb Cape Town campaign for client Vital Health was awarded a Bronze Lion in the 'Best Temporary In-Store Displays in a Promotional Campaign' category at the Cannes International Advertising Festival.
In the run-up to the 2013 flu season in South Africa, Draftfcb Cape Town was briefed to promote Vital Viral Boost, a supplement that helps the body strengthen its immune system.
The key challenge put to the agency was to break through the clutter of wobblers, danglers and shelf-talkers that typically litter pharmacy shelves to establish Vital Viral Boost as the first choice when it comes to cold/flu supplements.
Needing big impact the agency went small and teamed up with scientists from the University of Stellenbosch to create its campaign. 
The idea? To inform consumers how cold and flu germs spread so that they could minimise this transference.
The big idea? To laser-cut the information onto slides covered with the germs that spread these infections, and to position these slides in the pharmacies where consumers could view them.
Executive Creative Director, Mike Barnwell, explained that, instead of opting for the conventional 'bigger is better' approach, the agency did a 180 and developed a campaign so small, it could only be viewed through a microscope.
"The installations were placed in select pharmacies nationwide and it wasn't long before they started attracting attention. I guess it just proves that it's not always the biggest idea that shouts the loudest."
"We are thrilled with the impact it's had at home and the fact that it's also been recognised in Cannes is, well, huge."
The world's smallest Big Idea is brought to life is at www.youtube.com/watch?v=VEMhbydFqeo.
Agency Credits:
Executive Creative Director - Mike Barnwell
Creative Director - Aaron Harris
Group Head: Art Director - Riaan van Wyk
Group Head: Copywriter - André de Wet
Art Director - Mzi Swartbooi
Copywriter - Kamiel Sadien
Producer - Jill Garnham
Production House - TinToy Productions