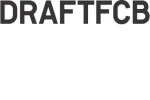 Draftfcb South Africa,
Johannesburg
Follow
Update
164 Katherine Street
Johannesburg 2196
South Africa
Phone: 11 566 6000
Fax: 11 566 6664
Oreo - "Pink Princess" - Draftfcb South Africa
Draftfcb South Africa
South Africa
Pink Princess
| | |
| --- | --- |
| Product Category | Biscuits, Bread, Crispbread |
| Date of First Broadcast/Publication | September 21, 2013 |
| Media Type | Television |
| Length | 38 Seconds |
Story
Oreo and Draftfcb Johannesburg are responsible for – for the first time since 2006 in South Africa – a new Oreo TV commercial which broke earlier this month (September).
The ad features a child and her dad sharing a special moment in which they connect over an Oreo. It was created by creative director James Cloete, and led by chief creative officer Brett Morris.
To view it, please click on the link: http://youtu.be/6_khLVtkJcA
The TVC was inspired by an Oreo research study. The world's number one selling biscuit wanted to find out what effect, if any, modern lifestyles are having on South African families.
The qualitative study conducted by Plunge Research wanted to uncover and understand the current family dynamics and roles in South Africa, as well as generational changes, to provide Oreo with a rich emotional territory to leverage off. 
Combinations of focus groups, professional psychologists, as well as a selection of well-known South African celebrities were interviewed throughout this study in order to get the results.
To view the results visit www.oreostudy.co.za.
CREDITS:
Client: Mondelez, Brand Oreo
Marketing Executive: Tamsin Holton, Albertus Lombard
Creative agency: Draftfcb Johannesburg
Managing Partner: Romaine Mackenzie
Account Manager: Lebogang Yende
Chief Creative Officer: Brett Morris
Creative Director: James Cloete
Strategic planner: Zetu Damane
TV production: Tarisai Mahofa
Media planners: Ilsa Grabe, Fenya Popof
Production house: Fresh Eye Production
Director: Jonathan Parkinson
Post-production
Orchestra Blue, BladeWorks and Produce