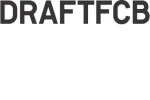 FCB South Africa,
Johannesburg
Follow
Update
164 Katherine Street
Johannesburg 2196
South Africa
Phone: 11 566 6000
Fax: 11 566 6664
Hellocomputer scoops 10 accolades at the 2012 Bookmarks Awards.
November 4, 2012
Hellocomputer, one of South Africa's most celebrated digital marketing agencies, performed impressively at the 2012 Bookmark Awards.
The agency was awarded with a total of 10 accolades across a variety of categories demonstrating its ability to deliver results-orientated creativity.
"The Bookmark Awards recognises work that is not only creatively commendable but is also accountable to performance. It's a true testament of delivering value to our clients," said Mark Tomlinson, Group Executive Creative Director. "We are happy with our showing on the night."
Hellocomputer's awards are:
Graphic Design, Illustration, Animation
Silver – Continental 'Power of Stop'
Bronze – Hunters Dry 'Urban Oasis' Tour
Bronze – Adidas NEO 'Weather Widget'
Microsites & Websites
Bronze – Toyota Etios 'Smile Hub'
Bronze – Toyota Yaris 'You set the Pace'
Bronze – Hyundai Accent
Social Media Campaigns
Bronze – Toyota Etios 'Tweets for Sweets'
Integrated Digital Marketing/Campaigns
Bronze – Toyota Etios 'Smile Hub'
Bronze – Toyota Yaris 'You set the Pace'
Integrated / Mixed Media – Multi-Channel Retailer
Bronze – Toyota Etios 'Here to make you smile'
Hellocomputer was acquired by Draftfcb South Africa earlier this year. The company now has over 80 staff across it offices in Cape Town and Johannesburg. For more from Hellocomputer please visit http://www.hellocomputer.com or follow the twitter handle @hellocomputer