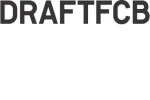 Draftfcb South Africa,
Johannesburg
Follow
Update
164 Katherine Street
Johannesburg 2196
South Africa
Phone: 11 566 6000
Fax: 11 566 6664
'Team Ah Yeah!' Wins First Hellocomputer/Draftfcb Hack-a-Thon Of 2013
May 15, 2013
'Team Ah Yeah!' has won the first Hellocomputer/Draftfcb Hack-a-Thon of 2013 in a challenged dubbed 'Hack4Kids'.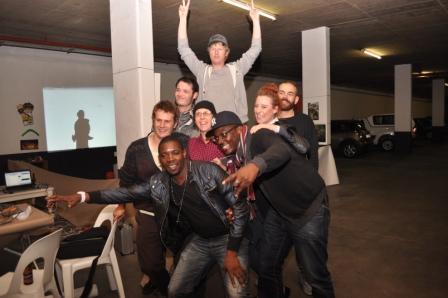 Briefed to meld tech and creative to engage children between the ages of 4 and 10, participants and their creations were judged by Danette Breitenbach (Advantage), Fran Luckin (Ogilvy), Brent Singer (Network), Brett Morris (Draftfcb), Theo Ferreira (Aqua) and 6-year old twin boys.
The winning entry was a hacked kids' room which was converted into a gaming station. Sensors allowed kids to jump on the bed while being mirrored by their imaginary friend, pilot a rocket-propelled dinosaur through space as well as play a multiplayer pillow fight and – via a score counter – see who won (http://instagram.com/p/ZLSb8Ohjsb/).
It was developed by Team Ah Yeah! which comprised Eras Gous, Rory Macrobert, Munyaradzi Nyikavaranda, Chando Karidza, Dani Meneghin, Ryan Groenewald, Janine Kleinschmidt, Roelf Daling.
The kids' choice was a very cool Scalextric set activated when they ate their veggies. The more they ate, the faster their cars went (pic.twitter.com/XflOWZmL3Z). This was developed by Team Deep-fried Netduino.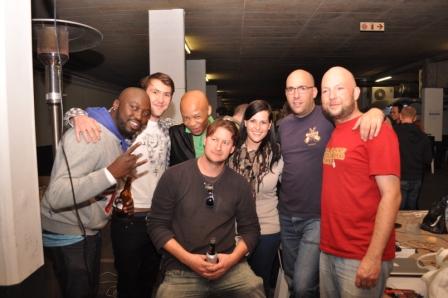 Other entries included an Oreo Launcher from Team fearandloathinginhackvegas
(http://instagram.com/p/ZLXzXXwhuX/),Thingking's Pancake Assist which automated pancake making (http://instagram.com/p/ZLWXGrwhsB/), and Team Borris the Animal's interactive bedtime story (http://pic.twitter.com/jLLhSbsH4z). 'Team last min' converted a shoebox into a cinema projector.
Said Hellocomputer's executive creative director, Mark Tomlinson: "This was another awe-inspiring event resulting in incredible innovation. The theme – Hack4Kids – was very cool and all teams rose to the challenge, unleashing the power of their inner child to create some funky applications that had grown-ups and kids alike enthralled.
"Much respect to Hellocomputer's executive creative director in Johannesburg, Kerry Friend, whose idea it was to initiate our Hack-a-Thon programme, and who has been critical to its successful incarnations in October last year and now in May. Her efforts and enthusiasm are contagious and we're all already looking forward to the next hack."
Judges concurred with Luckin tweeting "Enormous fun at #HCHack. Brilliant hacks - gold stars all round!" while participant Ben Fourie tweeted "Unforgettable! Looking forward the next merge between creative & tech."
ends
Note to editors:
An intense 48-hour caffeine fuelled event pitting teams comprising sharp tech minds and top-shelf creatives, hack-a-thons involve bending, forcing or breaking old conventions to create something new and innovative out of the chaos.