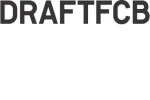 Draftfcb South Africa,
Johannesburg
Follow
Update
164 Katherine Street
Johannesburg 2196
South Africa
Phone: 11 566 6000
Fax: 11 566 6664
Toyota Tells Consumers To 'Go Play'
October 1, 2012
Toyota South Africa is revving the South African vehicle market with the launch of theToyota86.
The high-performance coupe made a grand entrance with a television commercial that tells potential buyers to 'go play'. This is being supported by a through-the-line campaign.
Senior Manager for Marketing Communications and Planning, Pieter Klerck, briefed Draftfcb Johannesburg to develop a campaign that showcased the new car's road-holding capabilities and dynamic abilities.
"Positioned in the sports coupe segment, theToyota86 is gutsy, sleek and speedy; a true driver's car," he said.
"With design input from a Japanese Drift King, Dorikin Keiichi Tsuchiya, the 86 has been welcomed by the motoring world and hailed as one of the most exciting to break onto the scene this year. The execution needed to convey that."
Moody and performance driven, the resultant ad burst into television lounges around the country with heart-stopping direction and impactful audio.
It was conceived by a Draftfcb Johannesburg team comprising executive creative director James Cloete, creative director Tian van den Heever, copywriter Liam Galt and art director Danni Meneghin off a strategy put together by strategic planner Justin Cloete.
Draftfcb Johannesburg Executive Business Director, Mike Di Terlizzi, commented: "The motoring world has been waiting for a vehicle to shake it out of its doldrums ... and many are predicting theToyota86 is it.
"Drifting was the ideal motoring technique to use to showcase its capabilities. Shot at The Rock drifting race track in Brakpan over one day by production house Bioscope, the ad debuted mid-August and is being supported by an extremely edgy print and outdoor campaign."
Ends
Note to editors:
Drifting is a driving technique where the driver intentionally oversteers to such an extent that often the front wheels are pointing in the opposite direction to the turn. As a motorsport discipline, professional drifting competitions are held worldwide and are judged according to the speed, angle and line taken through a corner or set of corners.
Client credits:
Client:ToyotaSouth Africa
General Manager; Marketing Communications - Kerry Roodt
Senior Manager: Marketing Communications and Planning - Pieter Klerck
Advertising Manager – Astika Chetram
Creative Credits:
Agency: Draftfcb Johannesburg
Key account management: Mike Di Terlizzi, Greg Baker
Executive creative director: James Cloete
Creative Director: Tian van den Heever
Copywriter: Liam Galt
Art director: Danni Meneghin
Strategic planner: Justin Cloete
TV production: Barbara Clarke
Media planners: Gwen Bezuidenhout, Thulani Nombewu
Production companies: Bioscope
Director: Juniper
Editor: Neil Gouu - Glasshouse
Post-production: Blade