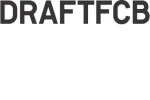 Draftfcb South Africa,
Johannesburg
Follow
Update
164 Katherine Street
Johannesburg 2196
South Africa
Phone: 11 566 6000
Fax: 11 566 6664
Hellocomputer charges ahead with Social Media
October 1, 2012
Hellocomputer, one ofSouth Africa's leading full service digital agencies, has recently secured a number of local and African brand accounts of Pernod Ricard. The accounts awarded to Hellocomputer consist of Red Heart Rum, Olmeca Tequila, The Glenlivet and Havana Club inSouth Africaand Jameson Irish Whiskey, Absolut Vodka and Chivas Regal inEast Africa.
Social media management, which is core to Hellocomputer's full service digital offering, will play an integral role in these brands online marketing. The agency will be developing sound social media content and marketing plans for these brands and execute these with the award winning strategic and creative flair that Hellocomputer is renowned for.
Hellocomputer recently had cause for celebration along with its client Olmeca Tequila when the agency managed to get the brand to be the first Pernod Ricard brand inSouth Africato smash the 10 000 fan mark.
"We look forward to seeing the plans Hellocomputer have put forward for the year come to life across our digital platforms, especially those on our brands Social Media platforms," said Johann Van Zyl, Marketing Manager, Pernod Ricard SouthAfrica.
"Although likes are the flavour of the day, we believe our strategic approach to social media and focus on engagement rather just fan numbers will ensure that the Pernod Ricard brands we are partnered with realise great success," said David Moffat, Managing Director, Hellocomputer.
Hellocomputer was acquired by Draftfcb South Africa earlier this year and recently walked away with 5 Loerie accolades for 4 clients in 4 different categories demonstrating its breadth of experience when it comes to the digital environment and the industries in which its clients work.
For more information visit http://www.hellocomputer.com
Pernod Ricard is the global leader in the Premium Wine & Spirits category.
For more information visit http://www.pernod-ricard.com