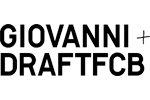 Giovanni+Draftfcb,
São Paulo
Follow
Update
Avenida Nações Unidas, 12901 Torre Norte, 17 andar
São Paulo, São Paulo 04578-000
Brazil
Phone: 11 2186-0800
Fax: 11 2186-0911
Pão de Açúcar Mais - "A Fortune Cookie That Changes Lives" - Giovanni+Draftfcb
A Fortune Cookie That Changes Lives
Pão de Açúcar Mais
Pão de Açúcar
Giovanni+Draftfcb
Brazil
A Fortune Cookie That Changes Lives
| | |
| --- | --- |
| Product Category | Department Stores, Supermarkets |
| Media Type | Social Media |
| Length | 104 Seconds |
| | |
| --- | --- |
| Audio Production Company | House Blower |
| Executive Creative Director | Rui Piranda; Marcelo Carnevale |
| Account Executive | Luis Felipe Feresin, Lísia Fischer; Rodrigo Motta; Eduardo Golcman |
| Editor | Rodrigo de Castro |
| Post Production | Rodrigo Castro; Rodrigo Resende |
| Post Production | Cinemá |
| Information Architect | Patricia Silva |
| RTV | Ana Flávia F. Lucca, Vivi Guedes; Karina Figueiredo; Victor Alloza |
| Technology | Paulo Marques; Wylkon Cardoso |
| Diretor de Criação Digital | Mauro Ramalho |
| Supervisor de criação | Paula Hargreaves Sales |
| Criação | Vivian Maia; Fabio Furtado; Bruno Santos |
| Produção Gráfica | Alexandre Schulz |
| Projetos | : Amanda Redondo; Fabiana Amatti Marques; Tulio Silva |
| Film Director | Fábio Furtado |
Story
Birthday is always a special time of the year for anyone who likes to share this moment with the beloved ones. In this action, Giovanni+Draftfcb suggested to Pão de Açúcar something that can sound really simple if the entire scenario is not known: a birthday card in the shape of a fortune cookie, part of relationship marketing program.
But why not make this chain of happiness achieve even more people? In Pão de Açúcar's client birthday the happiness spread not just for this person that receives the card, but to all of the ones who made that final piece of paper get to his/her hands.
The Brazilian supermarket chain developed a partnership with the NGO "Clube de Mães do Brasil". They stared this collaboration by producing a fortune cookie that changes the fortune of those who made it, helping homeless people to rebuild their lives by giving them work and support. 
Concept
Develop an action having Pão de Açúcar´s clients birthday as the focus was the background for "Fortune cookies that changes lives" campaign.
"What is happiness for you?" This was the key question to start thinking of something that could really reach this special costumer on a date already full of meaning.
Result
• 15.000 cards has sent out every month
• 340.000 birthday cards sent since the beginning of the partnership
• more than 100 people assisted by the NGO "Clube de Mães do Brasil" every day