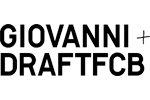 Giovanni+Draftfcb,
São Paulo
Avenida Nações Unidas, 12901 Torre Norte, 17 andar
São Paulo, São Paulo 04578-000
Brazil
Phone: 11 2186-0800
Fax: 11 2186-0911
Country Phone Code: 55
Philosophy & Competitive Advantages
Born from our dual heritage as a direct marketing-focused agency and a brand agency, our unique strength is the marriage of outstanding creative with very strong accountability. We don't believe that creativity and accountability can be separated in creating marketing solutions; only the synthesis of both can drive business-building and consumer-centric work. We embrace risk, but take responsibility - fueling our creativity with analytics to give clients what they have never had before: Risk and Responsibility. That is what sets Draftfcb apart and allows us to deliver our version of ROI: Return on Ideas. We focus on selling products today and building brands over time and finding creative solutions for real business issues.
Network Description
Draftfcb is a global network of 150 offices in 90 countries with 9,000 employees. Our main hubs are in the most important and fastest-growing markets, including Chicago, New York, London, Hamburg, Madrid, Sao Paulo, Johannesburg, Mumbai, Shanghai and Dubai. Draftfcb is wholly owned by the Interpublic Group of Companies, a publicly traded global marketing communications services company (NYSE:IPG).
Trade Organizations
Grupo de Mídia
Council for Self-Regulating and Ethical Advertising (CONAR)
Clube de Criação
Associação dos Profissionais de Propaganda (APP)
Associação de Marketing Promocional (AMPRO)
Associação Brasileira de Marketing Direto (ABEMD)
Associação Brasileira de Comunicação Empresarial (Aberje)
Associação Brasileira de Agências de Propaganda (ABAP)