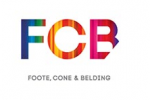 Avenida Nações Unidas, 12901 Torre Norte, 17 andar
São Paulo, São Paulo 04578-000
Brazil
Phone: 11 2186-0800
Fax: 11 2186-0911
Number of Employees: 266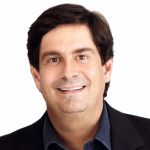 Aurelio Lopes
President, Brazil
President of Giovanni+Draftfcb in Brazil and of Draftfcb for Latin America, Aurelio worked in the marketing departments of such companies as IBM, Shell and Banco Nacional. In 1995, he was invited to chair Datamidia and in just over five years, he turned the company into the first relationship marketing agency in Brazil. With over 20 years in operation, Datamidia develops relationship marketing strategies integrating digital, direct and database marketing. Over 20 loyalty projects have been created, including Shell's and Varig Smiles. In 2006, when Draft and FCB merged worldwide, Aurelio took over his current position. Aurelio has a Degree in Statistics (Ence-RJ), a Graduate Degree in Economic Engineering (UFRJ) and an Executive MBA from Coppead/UFRJ. He has taught MBA courses at major universities in Brazil: Ibmec, FGV, Coppead/UFRJ and NCE/UFRJ. in addition, Aurelio is a speaker on direct marketing, relationship marketing and database marketing at several local and international conferences.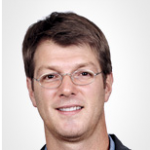 Pedro was recently appointed COO at Giovanni + Draftfcb. Pedro graduated in Advertising from UFRJ and obtained an MBA in International Luxury Brand Management from Essec, Paris. He worked for seven years at AmBev in corporate marketing and product management (Skol and Brahma Chopp).
He also coordinated communications for the Austrian NGO SOS Kinderdorf Rio de Janeiro, which is dedicated to supporting disadvantaged children in developing countries.
After the First Gulf War, from 1992-94, Pedro developed an extensive repositioning of the largest retailer in Kuwait and its electronic brands (Philips, Frigidaire, Whirlpool, Daewoo, Hitachi, AT & T).
In 2009, Pedro was named Planning Professional of the Year by APP Brazil. In 2011, he won the Caboré Award as the Best Planning Professional of the Year.
Pedro is the mastermind and creator of the most successful electronic music project in Brazil: the Skol Beats.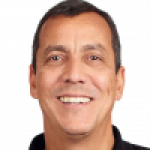 Mauro Silveira
VP Client Service & Business Development
Mauro has a Degree in Business Administration from UFRJ and has worked in advertising for 29 years - 22 of them at Giovanni+Draftfcb. He has also worked at SGB, Fama and JWT. He was Executive Partner-Director at 4x4 Publicidade, an agency created in 2003 to serve Tim Celular. In 2005, he returned to Giovanni+Draftfcb, where he is currently Vice President of Customer Services and New Business in São Paulo. In addition to Tim, he has handled accounts of the size of Embratel, Ponto Frio, Pepsi, Bradesco, Petrobras, Cia. Vale do Rio Doce, Grupo Sendas, CCAA, Sky, Walt Disney, iG, Trip Linhas Aéreas and Gafisa.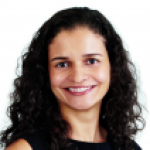 Patricia Marinho
VP Consumer Engagement
Patricia has a Degree in Social Communication from PUC-Rio. In 1991, she launched the first relationship program, based on recognition and reward, to malls in Brazil at the Plaza Shopping. She then worked at Draft Worldwide for four years, where she was responsible for several clients, developing relationship marketing strategies. In the market for 14 years, today Patricia is responsible for customer services and customer engagement at Giovanni+Draftfcb, which involves, inclusively, the development of the shopper marketing discipline.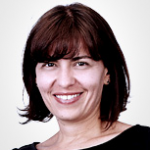 Joanna Monteiro
Executive Creative Director
Joanna is currently Executive Creative Director at Giovanni + Draftfcb. She graduated in Arts from UNB (University of Brasília) and earned a postgraduate degree in Advertising and Marketing from ESPM. She started her career as a copywriter at Ogilvy (1995) and, over the years, worked at DPZ (1997), Brazil (1999) and on two separate occasions at Africa. The first was in 2002 when the agency was created, and she worked on Itaú, Vivo, Nivea, Vale, Mantecorp, Brahma and Mitsubishi. In 2008 she went to MPM, where she assumed creative direction for Leroy Merlin, GVT, SulAmérica, Ambev and CCR, among others. The second time at Africa, two years later, she was creative director for Group Walmart, also working on P & G.
Max Geraldo
Executive Creative Director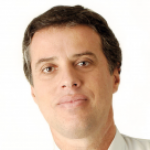 Gustavo Oliveira
Operational & Client Service Director
Gustavo has a Degree in Economics from PUC-Rio and outreach studies in Planning, Marketing and Advertising from FGV and ESPM. He has been at Giovanni+Draftfcb since 1985, having begun as an account executive. Today he holds the position of Customer Services and Operations Director at the Rio de Janeiro office. Among the main clients there: Banco do Brasil, Cia. Vale do Rio Doce, Ceras Johnson, The Sydney Ross Co., CCAA, Embratel, Disney, Sony Entertainment, Governo do Estado do Rio de Janeiro and Gafisa.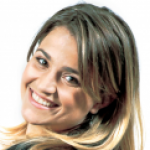 Mariana joined Draftfcb in 2007, and has been our main point of contact for companies interested in working with the agency in Brazil. She is responsible for coordinating and managing all agency pitch efforts.