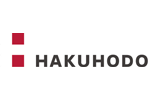 Hakuhodo France,
Paris
59 boulevard Exelmans
Paris 75016
France
Phone: 01 40 71 35 00
Fax: 01 46 51 57 96
Country Phone Code: 33
Philosophy & Competitive Advantages
The world's local agency
Network Description
There are 12023 kilometres between France and Japan, 7 hours time-difference, and indecipherable cultural barriers.
This is why, in order to give a French/Japanese project the best possible chance of succeeding, it is better to ensure that Ariadne's thread, that we are going to interweave between these two countries, is made of a very durable material. With its 2900 specialists (5000 in the group) and its famous learning centre, the Hakuhodo Institute of Life & Living (HILL), which observes and explains the evolutions of Japonese society and the trends of tomorrow, Hakuhodo inc. is a strong point of reference within the Japonese market. Today classed 7th in the world, the group guarantees the advertising of some of the most prestigious brands in Japan and in the whole world. Between Hakuhodo inc. and Hakuhodo France, the links which have been created work quickly and proficiently. The professionals of the two companies know each other very well and numerous exchanges regularly take place between associates so as to always be able to refine international projects.
Trade Organizations
International Advertising Association (IAA)
Comité d'Echanges Franco-Japonais (CEFJ)
Association des Professionnels pour une Publicité Responsable (ARPP (ex BVP))