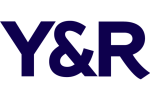 Y&R Paris,
Boulogne-Billancourt
Follow
Update
57 Avenue André Morizet
Boulogne-Billancourt, France 92100
France
Phone: 01 46 84 33 33
Fax: 01 46 84 32 72
Resist the Usual. Les entreprises se transforment. Le digital change la donne. Les consommateurs redéfinissent leurs priorités. Les marques ont à re-justifier leur existence. Le "comme d'habitude" ne fonctionne plus. Suivre aveuglément les modes du moment est un moyen infaillible d'aller à l'échec… "Resist the Usual". Cette phrase de Raymond Rubicam, écrite il y a plus de 90 ans, n'a jamais été plus pertinente qu'aujourd'hui. Elle résume la philosophie de Y&R dans 187 agences et 91 pays. Aller à contre-courant. Bousculer toutes les habitudes, y-compris les nôtres. Chercher les nouveaux "insights" du changement. C'est ce que nous nous efforçons de faire chaque jour, pour chacun de nos clients, quelle que soit sa taille et son métier. Avec créativité et avec passion. Nous nous définissons comme une "Global Boutique", impliquée dans le business de ses clients, avec le sens du service, du sur-mesure et du "faire ensemble" et une grande exigence de qualité. Nous constituons un réseau international qui ne se veut pas seulement intégré, mais uni. Notre ambition est d'être partout le premier partenaire de nos clients. Nos succès sont ceux de nos clients. Notre culture, c'est celle du résultat. Nous en faisons année après année la démonstration, en construisant de grandes marques, avec de grands annonceurs, sur les marchés de grande consommation où l'efficacité est immédiatement mesurable.