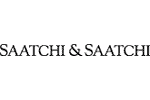 Saatchi & Saatchi,
London
Follow
Update
80 Charlotte Street
London W1A 1AQ
United Kingdom
Phone: 020 7462 7130
Fax: 020 7637 8489
Professor Richard Dawkins and Relinquistix release 'Memes & Genes' track from Saatchi & Saatchi New Directors' Showcase on Bandcamp to raise funds for WildAid.
July 8, 2013
During the making of the Saatchi & Saatchi New Directors' Showcase 2013, which premiered inCannes on Thursday 20th June at Cannes Lions International Festival of Creativity, and featured Professor Richard Dawkins (bit.ly/17ymqiv), the sad news that the western black
rhino had been declared EXTINCT was confirmed bit.ly/12cq6NH Richard Dawkins was in Cannes rehearsing for the theatrical show at the annual Saatchi & Saatchi New Directors' Showcase — which traditionally opens the event and precedes the show reel of directors showcasing some of the best new directing talent. The spectacular live show was produced by Juliette Larthe of Prettybird, and conceptualised for a third year by independent creative directors Jonathan Santana and Xander Smith with the theme 'Just for Hits', working in a close creative partnership with the show's directors Marshmallow Laser Feast—Memo Akten, Robin McNicholas, and Barney Steel. It was during rehearsals for the show that Richard Dawkins shared the news of the demise of the western black rhino.Composer Finn McNicholas and musician Tim Exile wrote and composed the music for the show, which began with Richard Dawkins giving a speech about memes and genes, which morphed into an auto-tuned track and culminated with Richard Dawkins playing an EWI (Electronic Wind Instrument). The mind-blowing visuals were designed and animated by James Francis of Merchants and Sons, and Mark Warrington, under the direction of Marshmallow Laser Feast. The logo and typography were designed by Laurent Fetis and Sarah Martinon.
After hearing about the extinction of such a beautiful species, the creative team on the New Directors' Showcase decided that they collectively wanted to do something to help, and decided to release the track from the show with the name 'Memes & Genes' on Bandcamp, with all proceeds going to WildAid who work tirelessly to stop the demand for endangered wildlife products: http://relinquistix.bandcamp.com/
The track was composed by Finn McNicholas using recorded material from Richard Dawkins' speech for the 2013 Saatchi & Saatchi New Directors' Showcase, using a voice morphing tool specially made for the project by Tim Exile. Tim Exile and Finn McNicholas commented: "The idea was to condense the material into a warped pop song that reflected evolution of internet memes. Following the flurry of hits online, we've teamed up with WildAid to raise awareness
and funds for endangered species."
Tamara Gray, Chair of Trustees WildAid UK shared some disturbing facts about the rhino: "Poaching for rhino horn is the greatest threat to the survival of the rhino . Their horns are made of keratin (the same material as your hair and nails). Today, only 5 rhino species remain and all are listed as endangered or vulnerable. 2/3 of the world's rhinos live in South Africa, the poaching epicenter of the world. 668 rhinos were poached in 2012. Already in 2013 449 Rhinos have been killed for their horns. If poaching continues at current rates, rhino
populations will become unsustainable and even more species will be lost to extinction. Only by reducing demand in the countries who are creating the market for rhino horn primarily China and Vietnam can the rhino possibly have the chance to survive."
Help genes survive with memes. Buy #memes_genes tune. Stop the ivory trade: http://bit.ly/12d8OjL featuring @richarddawkins for @WildAid #memes_genes
Attachments
Title: Memes & Genes
Brand: Wildaid