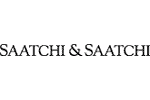 Saatchi & Saatchi,
London
Follow
Update
80 Charlotte Street
London W1A 1AQ
United Kingdom
Phone: (+44) 020 7462 7130
Fax: (+44) 020 7637 8489
"BIG NOSE" the new campaign for BGH air conditioners, created by Del Campo Nazca Saatchi & Saatchi.
December 15, 2010
BGH launches its new line of air conditioners with 5 stages of filtered air.  This means, the ones that release the purest air.  For the launch, we decided to help those who need pure air most:  big nosed people.  That's why, if you're big nosed, BGH gives you a 25% discount.
But being big nosed or not is very subjective, so we created the NOSE-O-METER, a device capable of measuring noses.  If your nose touches the sensor, the alarm goes off and you win the discount.  The NOSE-O-METERS will be located in retail stores all over the country.
At BIGNOSEBGH.COM each person will be able to upload their profile picture, in order to find out if their nose has the chance to win.  Apart from this, by entering their address they will find the nearest NOSE-O-METER.
SPOT:http://www.youtube.com/watch?v=TCtuuuy1nGg
CREDITS:
Client:  BGH S.A.

Product:  BGH Air conditioners

Title:  "BIG NOSE"
Agency:  Del Campo Nazca Saatchi & Saatchi

Executive Creative Directors:  Maxi Itzkoff / Mariano Serkin

Creative Directors:  Diego Medvedocky / Ignacio Ferioli
Head of Art:  Guido Fusetti

Account team:  Juan Manuel Aralda / Mariano Cafarelli
Agency producers:  Adrian Aspani / María de la Paz Landeyro
Production Company:  Peluca Films
Director: Diego y Vlady
Executive Producer: Alejandro De Michele
Producer:  Mariano Scarpati
Music: Happy Together
Postproduction Company: Che Revolution Post
Advertiser's supervisors: Nicolás Videla, Carina Catalano, Sebastián Nugnez
For further details please contact:
Lee Sharrock
Global Creative PR, Saatchi & Saatchi London                                   
M: +44 7814 862 834