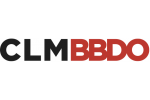 CLM BBDO,
Boulogne Billancourt
93 rue Nationale Cedex
Boulogne Billancourt 92513
France
Phone: 01 41 23 41 23
Fax: 01 41 23 43 70
Country Phone Code: 33
Pepsi X - "Longer Nights"
PepsiCo Inc.
Title
Longer Nights
Tagline
Ask For More
Agency
CLM BBDO
Advertiser
PepsiCo Inc.
Brand
Pepsi X
Product Category
Soft Drinks, Tonics
Campaign Name
Pepsi "Ask For More"
Market
Africa, Caribbean Sea, Central America, South America, Asia, Europe, Oceania
Country of Production
France
Date of First Broadcast/Publication
April 19, 2003
Media Type
Television
Length
60 Seconds
Awards
Cannes Lions International Festival of Creativity, 2003 (Shortlist) for Non-Alcoholic Drinks
Eurobest, 2003 (Bronze) for Non Alcoholic Drinks

| | |
| --- | --- |
| Creative Director | Anne de Maupeou |
| Art Director | David Bertram |
| Copywriter | Léo Berne |
| Director | Tarsem Singh "Tarsem" |
| Production Company Producer | Tommy Turtle |
| Lighting Director / Lighting | Paul Laufer |
| Account Director | Valérie Accary |
| Account Director | Laurent Garnier |
| Account Director | Eléonore Raillard |
| Agency Producer | Pierre Marcus |
| Agency Producer | France Monnet |
| Advertising Manager | David Foulds |
| Advertiser's Supervisor | Antonio Lucio |
| Production Company | @radical.media |
| Music | Barrera Prod. |
| Sound Production | Barrera Prod. |
Story
To remain true to the Pepsi spirit, this film stages a crowd of young people, dancing at the techno music rhythm, during a party improvised on the open air. The energy brought by Pepsi X drives them to exceed their limits and to live this experience with such an intensity, that it makes them escape the dawn, to catch up the night, so that the party would be endless. Tarsem is the favourite director of Pepsi films. This 60 second film was shot in South Africa, with more than 2000 actors.
Problem
Despite of a very competitive universe, Pepsi international is ahead with the launching on the Colas market of the first Energy Cola, called PEPSI X. This international launching film created by CLM/BBDO which has been the worldwide lead agency for 5 years for Pepsi(except for North America) shows us a new expression of the "ASK FOR MORE" concept, brand idea and symbol of a generation, whose credo is to always want some more.