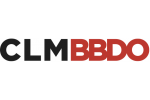 CLM BBDO,
Boulogne Billancourt
93 rue Nationale Cedex
Boulogne Billancourt 92513
France
Phone: 01 41 23 41 23
Fax: 01 41 23 43 70
Country Phone Code: 33
Frolic - "Bed"
Mars, Inc.
Title
Bed
Tagline
She's only with him for his biscuits
Agency
CLM BBDO
Advertiser
Mars, Inc.
Brand
Frolic
Campaign Name
Luxury
Market
France
Country of Production
France
Media Type
Television
Awards
Cristal Festival, 2010 (France Cristal) for Food/Drink
Epica, 2010 (Gold) for Food
Eurobest, 2010 (Silver Campaign) for Miscellaneous

Story
The campaign features ill-matched dog couples. The males are fat, ugly and fairly saggy; the females are pampered, proud and precious.
Why are they in a couple with those dogs? For their croquettes, of course...
Concept
The agency thought up an offbeat approach that breaks away from Petfood market codes.
Problem
Historically, Frolic has built its advertising saga around the creative avenue of irresistibility: dogs can?t resist the temptation of eating Frolic croquettes!
For the new campaign, CLM?s aim was to win market share by making the target younger.