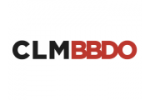 CLM BBDO,
Boulogne Billancourt
Follow
Update
52, avenue Emile Zola
Boulogne Billancourt 92100
France
Phone: (+33) 01 41 23 41 23
Fax: (+33) 01 41 23 43 70
Total - "Lullaby (French)" - CLM BBDO
Lullaby (French)
Total
Total
Product Category
Garages, Gas Stations
Market
France
Date of First Broadcast/Publication
August 27, 2004
Media Type
Television
Length
40 Seconds
Awards
Cristal Festival, 2004 (Cristal) for Retail (France)
Prix Club des Directeurs Artistiques, 2004 (Mention) for Cinema

| | |
| --- | --- |
| Production Company | Quad Productions |
| Sound Production | Wizz Productions |
| Post Production | TEVA |
| Creative Director | Anne de Maupeou |
| Creative Director | Barka Zerouali |
| Art Director | Gilles Fichteberg |
| Copywriter | Pierre-Yves Perrin |
| Director | Rémy Belvaux |
| Agency Producer | France Monnet |
| Agency Producer | Pierre Marcus |
| Account Manager | Marie-Pierre Benitah |
| Account Manager | Séverine Autret |
| Account Manager | Isabelle Nancy |
| Advertising Manager | Dominique Thiolon |
| Advertising Manager | Colette Poloni |
| Advertising Manager | Claudine Dubanc-Maurtot |
Story
On one starry night, a small convertible car stops to fill up at a petrol station. Driving the car is a young man of about thirty who rubs his eyes and yawns, exhausted by the distance he has just driven. As he notices that the driver needs to rest, the petrol station attendant takes the petrol pump and fills up the car. He begins to whistle a lullaby. He also gently starts to push the car back and forth in a rocking motion, like a nanny rocking a new-born baby.
The combination of the lullaby and the rocking motion of the car sends the driver slowly but surely to sleep. Satisfied, the attendant gently pushes the car into the car park where we see other drivers in their cars, sleeping deeply.
Concept
This year, the renowned helpfulness of those working at Total petrol stations has a taken a new direction: to take part in the safety of motorists on the road.
To illustrate this commitment, Total and its advertising agency have made a new TV commercial which shows the kindness of the men and women of the Total network to the drivers who stop off at their petrol stations.
Problem
Since 2003, in conjunction with Road Safety, Total has committed itself to looking after motorists' safety.