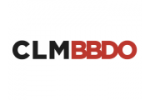 CLM BBDO,
Boulogne Billancourt
Follow
Update
52, avenue Emile Zola
Boulogne Billancourt 92100
France
Phone: (+33) 01 41 23 41 23
Fax: (+33) 01 41 23 43 70
The Economist "Prenez du recul sur l'état actuel de la France"
November 5, 2012
L'emblématique magazine anglais aussi connu pour ses unes que pour ses analyses ou sa communication, se penchera sur les cas de la France lors d'un dossier spécial, à paraître le 17 novembre 2012. Pour promouvoir ce lancement The Economist a fait appel à CLM BBDO.
Dans la lignée des grandes campagnes de communication qui ont participé à sa renommée, le magazine a renoué avec son ton impertinent et décalé pour interroger les Français sur le regard qu'ils portent sur l'actualité ainsi que sur la situation économique et sociale de leur pays.
C'est avec une incitation à prendre du recul et à percer le jeu des apparences que The Economist a mis en scène avec CLM BBDO une campagne qui se déploie en affichage digital de façon innovante sur les grands écrans de La Défense & Citadium complété par de l'affichage dans les kiosques et les grandes écoles, des bannières digitales et des activations street marketing.