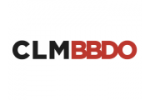 CLM BBDO,
Boulogne Billancourt
Follow
Update
52, avenue Emile Zola
Boulogne Billancourt 92100
France
Phone: (+33) 01 41 23 41 23
Fax: (+33) 01 41 23 43 70
CLM BBDO, l'agence française la plus shortlistée aux Eurobest
November 29, 2012
CLM BBDO se place en tête des shortlists françaises aux Eurobest Awards qui se déroulent en ce moment même à Lisbonne.
L'agence comptabilise au total 18 shortlists .
BRANDED CONTENT entertainment :
• ALB / GOLDEN CHAINS
DESIGN:
• ALB/GOLDEN CHAINS
DIRECT:
• THE NAKED MAN (B08 corporate image&information)
INTERACTIVE:
• ALB/ GOLDEN CHAINS ( Publication@Medias)
MEDIA:
• OUTSMART PARIS / MERCEDES (A03 Best use of outdoor)
• THE NAKED MAN (A09best use of social media marketing)
• THE NAKED MAN (B07 corporate image& informations)
OUTDOOR:
• RASPBERRIES/ LOLLIPOP/ CAR-FRESHNER// MERCEDES
PR:
• THE NAKED MAN (A02 best use of social media)
• THE NAKED MAN ( B03 corporate reputation)
PRINT:
• RASBERRIES/LOLLIPOP/CAR-FRESHNER/GOLDFISH/PLASTIC SHOES (A09 cars)
PROMO/ACTIVATION
GOLDEN CHAINS / ALB (A06 Best use of digital media )
A noter que nous attendons encore les résultats Craft& Integrated qui seront connus demain.