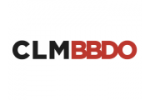 CLM BBDO,
Boulogne Billancourt
Follow
Update
93 rue Nationale Cedex
Boulogne Billancourt 92513
France
Phone: 01 41 23 41 23
Fax: 01 41 23 43 70
New print EUROSTAR : BABY
December 14, 2012
Kate's pregnant!
Following the announcement of William & Kate's future child, Eurostar and CLM greeted the royal couple's happy event with a print ad that came out this week.
The ad uses a visual of a baby's pyjama, but given a punk makeover to represent English culture.
Attachments
Title: Baby
Brand: Eurostar