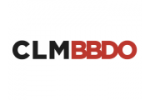 CLM BBDO,
Boulogne Billancourt
Follow
Update
93 rue Nationale Cedex
Boulogne Billancourt 92513
France
Phone: 01 41 23 41 23
Fax: 01 41 23 43 70
A transfer for the price of a Eurostar ticket
February 4, 2013
David Beckham is joining Paris St Germain! Eurostar and its agency CLM BBDO thought they'd celebrate England's most famous soccer player's arrival in Paris in their own way. As Becks announced that his salary would go to charity, the print ad poked fun at the ridiculously low transfer price: 88 euros. The price of a London-Paris return by Eurostar!
Attachments
Title: Beckham (French)
Brand: Eurostar
Title: Beckham
Brand: Eurostar