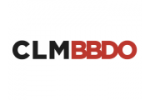 CLM BBDO,
Boulogne Billancourt
Follow
Update
93 rue Nationale Cedex
Boulogne Billancourt 92513
France
Phone: 01 41 23 41 23
Fax: 01 41 23 43 70
The Economist- "Prenez du recul" - Billboard effet d'optique
February 14, 2013
Dans la lignée de la campagne de Novembre 2012 pour la sortie du dossier Spécial France, The Economist sort un nouveau poster événementiel.
A l'image de ses dernières prises de parole, la marque invite littéralement les passants à prendre du recul sur l'actualité du monde, mais cette fois-ci grâce à une illusion d'optique subtile et astucieuse !
En effet, l'accroche "prenez du recul" ne se décrypte qu'à mesure que l'ons'éloigne du poster…
Paru sur les quais de la gare du Nord à Paris et à l'Aéroport de Nice du 21 au 25 Janvier 2013.
Attachments
Title: Optical illusion billboard
Brand: The Economist