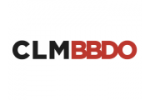 CLM BBDO,
Boulogne Billancourt
Follow
Update
52, avenue Emile Zola
Boulogne Billancourt 92100
France
Phone: (+33) 01 41 23 41 23
Fax: (+33) 01 41 23 43 70
Eurostar and CLM BBDO communicate on David Bowie
March 22, 2013
From March 23rd, London's Victoria & Albert Museum is paying tribute to David Bowie with an exceptional retrospective.
Eurostar is making access to the exhibition easy with "Eurostar Plus Culture," a unique programme that lets all travellers get 2 tickets for the price of 1, by just presenting their Eurostar ticket. An exclusive pre-booking system was set up for the exhibition.
Eurostar is running a press ad that reminds us there's nothing wrong with hiding away in a museum, with the unpredictable London weather represented by a symbol that every Bowie fan will recognise: the lightning bolt that belongs on the face of his cult persona Ziggy Stardust.
Especially as Eurostar is offering passengers two exhibition tickets for the price of one!
Attachments
Title: David Bowie Is Exhibition in London
Brand: Eurostar