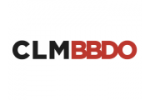 CLM BBDO,
Boulogne Billancourt
Follow
Update
52, avenue Emile Zola
Boulogne Billancourt 92100
France
Phone: (+33) 01 41 23 41 23
Fax: (+33) 01 41 23 43 70
The Economist -Une vision objective-
November 6, 2013
The Economist, l'emblématique hebdomadaire anglais, s'affirme depuis des décennies comme le fer de lance de la presse d'actualité internationale ayant pour seul mot d'ordre l'objectivité.
Pour valoriser ce point fort, le magazine a une nouvelle fois fait appel à l'agence CLM BBDO.
Grâce à une campagne d'affichage, le magazine a décidé de faire preuve de la plus grande objectivité possible en n'hésitant pas à s'autocritiquer avec humour.
Les différentes déclinaisons de la campagne seront visibles sur les kiosques parisiens dès vendredi.
Attachments
Title: Small
Brand: The Economist
Title: Red
Brand: The Economist
Title: Annoying
Brand: The Economist