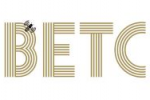 BETC Paris,
Paris
85-87 rue Du Faubourg Saint Martin Passage du Désir
Paris 75010
France
Phone: 01 56 41 35 00
Fax: 01 56 41 35 01
Country Phone Code: 33
Solidarité Sida Afrique - "The Clocks Project (Board)"
Solidarité Sida
Title
The Clocks Project (Board)
Tagline
Every minute counts. www.solidarite-sida.org
Agency
BETC Paris
Advertiser
Solidarité Sida
Brand
Solidarité Sida Afrique
Product Name
AIDS Africa Solidarity Fund
Product Category
Disease Awareness, Support Groups & Associations
Campaign Name
The Clocks Project
Market
France
Country of Production
France
Language
English
Date of First Broadcast/Publication
April 30, 2009
Media Type
Case Study
Awards
The Cresta Awards, 2010 (Winner) for
The Cresta Awards, 2010 (Winner) for Design - Typography
The New York Festivals International Advertising Awards in All Media, 2010 (Silver) for Outdoor: Typography
IAA Responsibility Award, 2010 () for

| | |
| --- | --- |
| Creative Director | Stéphane Xiberras |
| Art Director | Benjamin Le Breton |
| Copywriter | Arnaud Assouline |
| Account Manager | Raphaël de Andréis |
| Account Manager | Xavier Royaux |
| Account Manager | Philippe Brandt |
| Account Manager | Elodie Andurand |
| Artist | Nadine Grenier |
| Advertising Manager | Barbara Alfandari |
| Advertising Manager | Emmanuel Dollfus |
| Advertising Manager | Cécile Jaraudias |
| Outdoor | JC Decaux |
| Electrics | Labo Prod |
Story
On 30 April 2009, an innovative outdoor campaign was launched in a special preview at Pathé Quai d'Ivry. This unique piece will then be exhibited at the "Solidays" festival, to be held on 26, 27 and 28 June at Longchamp Hippodrome. The work will consequently be presented at every event organised to collect funds for the fight against AIDS.
At a set time, twice a day, the hands of these clock mechanisms come together and align to form a sentence, delivering the following message: "Every 12 hours in Africa, over 2000 people die from AIDS because they have no access to care".
Concept
We created an outdoor installation of 2m x 2m, in association with the artist Nadine Grenier, composed of 321 clock mechanisms, that is 963 clock hands (all telling different times). The bottom of the installation carries the call to action explaining where people can get more information about the foundation and donate online.
Problem
In Africa, more than 1 600 000 million people die from AIDS each year because they don't have access to treatment. The association Solidarité Sida (AIDS Solidarity) wants to alert Europeans to the necessity of acting quickly against this situation.