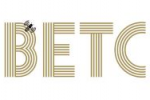 85-87 rue Du Faubourg Saint Martin Passage du Désir
Paris 75010
France
Phone: (+33) 01 56 41 35 00
Fax: (+33) 01 56 41 35 01
Les Enfants du Noma - "Letters" - BETC Paris
Letters
Les Enfants du Noma
Les Enfants du Noma
BETC Paris
France
Letters
| | |
| --- | --- |
| Product Category | Disease Awareness, Support Groups & Associations |
| Language | English |
| Media Type | Print |
| Awards | IAA Responsibility Award, 2010 () for |
| | |
| --- | --- |
| Production Company | Sparkink |
| Creative Director | Stéphane Xiberras |
| Creative Director | Florence Bellisson |
| Art Director | Julie Troja |
| Copywriter | Adrian Skenderovic |
| Producer | Anne-Marie Gardelle |
| Account Manager | Valérie Albou |
| Account Manager | Tiphaine Ruault du Plessis |
| Account Manager | Olivia Rajabaly |
| Photographer | Yann Lepape |
| Art Buyer | Nathalie Gruselle |
| Advertising Manager | Belliti |
Send a donation and give him his face back
Story
Founded by surgeons, Les Enfants du Noma charity helps African children suffering from Noma, a disfiguring bacterial infection. The campaign makes a direct link between donations that people send and the surgical materiel required for operations. We see a surgical team desperately waiting to begin an operation, they cannot start before the postman arrives with donations and thus the necessary materiel.
Concept
Today more than ever people need to know what their donations are being used for. The agency adopted an original approach by focusing on the donations rather than the condition itself.
Problem
The association urgently needs financing. But times are tough so they needed a campaign to make people aware of the Noma disease and encourage them to donate money.