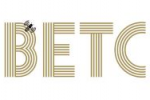 85-87 rue Du Faubourg Saint Martin Passage du Désir
Paris 75010
France
Phone: (+33) 01 56 41 35 00
Fax: (+33) 01 56 41 35 01
Dulux Valentine - "Walls Are Dancing" - BETC Paris
Walls Are Dancing
Dulux Valentine
AkzoNobel
BETC Paris
France
Let's colour
Product Category
Paints, Wood Protectors, Paint Brushes, Adhesives
Language
French
Date of First Broadcast/Publication
September 13, 2010
Media Type
Events
Awards
Grand Prix Stratégies de Communication, 2010 (Winner) for Event Communication: General Public Event
Epica Awards, 2010 (Bronze) for Public Relations

| | |
| --- | --- |
| Creative Director | Olivier Apers |
| Art Director | Jordan Lemarchand |
| Copywriter | Julien Deschamps |
| Strategic Planner | Jean-Patrick Spitz |
| Account Manager | Vanessa Barros |
| Account Manager | Philippe Brandt |
| Account Manager | Karine Volpe |
| Account Manager | Mathilde Cossin |
| Advertising Manager | Christelle Drolon |
| Advertising Manager | Olivier de Villeneuve |
| Advertising Manager | Carole Fleury |
| Advertising Manager | Lucie Champigny |
Story
The multi-media piece of ars was initiated by American mural painter Matt W. Moore (alias MWM) under people's eyes in Marseille, Lyon and Paris.
Concept
3 cutting-edge artists were invited to mix their talents in order to offer the French public an innovative performance for the promotion of the Dulux Valentine brand.
Problem
Let's Colour, an ambitious project launched in the beginning of 2010, invites everyone to reclaim their own environments and regenerate them through colour. This global initiative has already led the brand to transform neighbourhoods in Rio (Brazil), Aulnay sous Bois (France), London (Great Britain), Jodhpur (India) and Istanbul (Turkey).