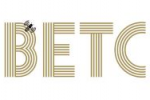 BETC Paris,
Paris
85-87 rue Du Faubourg Saint Martin Passage du Désir
Paris 75010
France
Phone: 01 56 41 35 00
Fax: 01 56 41 35 01
Country Phone Code: 33
Title
Hair
Tagline
This March think of what you might do with all that money you saved when buying a 206 Hdi.
Agency
BETC Paris
Advertiser
Peugeot
Brand
Peugeot
Product Name
307 HDi
Product Category
Cars
Campaign Name
Promotional offer
Market
France
Country of Production
France
Language
Français
Date of First Broadcast/Publication
March 10, 2005
Media Type
Television & Cinema
Length
30 Seconds
Awards
Prix Club des Directeurs Artistiques, 2005 (Mention) for TV Films
International Car Advertising Film Festival / SATCAR, Festival International du Film Publicitaire Automobile, 2005 (Marcus for the Serie) for Humor

| | |
| --- | --- |
| Creative Director | Stéphane Xiberras |
| Art Director | Rémy Tricot |
| Copywriter | Olivier Couradjut |
| Director | Les Elvis |
| Director of Photography | Stuart Graham |
| Agency Producer | Florence Deplanque |
| Account Manager | Raphaël de Andréis |
| Account Manager | Philippe Couchaux |
| Account Manager | Stéphanie Long Choquet |
| Account Manager | Sophie Cavazza |
| Production Company | Radical Média |
Story
Accompanied by slow and sensual music, a woman appears. She is inside her car while young handsome men busy themselves by cleaning her car which is covered in foam.

She is in a park and a handsome, tanned and muscular young man runs towards her with a Frisbee in his mouth.

On a tennis court, a teacher who is just as fit and tanned runs to help her and takes her in his arms in order to show her the right movement for the backhand stroke. She is bewitched.

Then the image transforms. We are brought back to reality, because all that has just happened was nothing more than a dream.
The woman is in a Peugeot concession, in front of a brand new car.
Salesman: "So, are you going to take it?"
The woman: "Yes of course."

Voice-off: "This March think of what you might do with all that money you saved when buying a 206 Hdi."
Concept
For the first time, Peugeot relied on its model HDi (a diesel motor: a category representing 70% of Peugeot's vehicle sales at the end of 2004) in order to offer a certain amount of reductions; and so to make the most of this second promotional appointment of the year, to create important and useful concessional trade, and to enhance the portfolio of orders of new vehicles.

In March, the Hdi is at an incredible price.

Peugeot and its agency BETC Euro RSCG continued with the strategy "value for money" developed for the promotion of the brand (begun with "Life's too short") and have banked on, for this new campaign, the awareness of the savings one can make with the HDi, at the same time strengthening their already large revenue.

The Couradjut / Tricot partnership, thanks to whom the comic sketches "Life's too short" and "Very very good deals" were thought up, have chosen to demonstrate what you could offer yourself with the money saved when buying the HDi.

The two films play on the extravagance of the dreams and desires that the characters imagine giving themselves with the savings made: a young woman imagines herself being pampered by an entourage of muscular, tanned men (Film: "Teachers"); and a man who is losing his hair imagines himself having a long and luscious head of hair (Film: "Hair")!
Problem
After the success of the new venture "Very very good deals" in January, Peugeot France and BETC Euro RSCG came up with a new and outrageous advertising campaign for the month of March: The Hdi at an unbelievable price.

Despite the stability of the French automobile market in 2004 (up +0.2%), the commercial context remained extremely tense, and the competition strong, especially for the higher price brackets (segment B whose offers range from 9500 Euros) and the value of the reductions offered being ever more important.

After a successful beginning of the year in January with the new advertising campaign "Very very good deals", in March Peugeot and its agency BETC Euro RSCG created, with an all new operation focussing on the offer of reductions across the board: 206 HDi, 307 HDi, Partner HDi et 807 HDi.