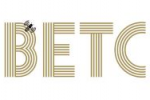 BETC Paris,
Paris
85-87 rue Du Faubourg Saint Martin Passage du Désir
Paris 75010
France
Phone: 01 56 41 35 00
Fax: 01 56 41 35 01
Country Phone Code: 33
13ème Rue - "Law and Order (French)"
13ème Rue
Title
Law and Order (French)
Tagline
A crime a night. Monday to Friday
Agency
BETC Paris
Advertiser
13ème Rue
Brand
13ème Rue
Product Category
TV/Radio Programs & Stations
Campaign Name
13ème Rue Brand Campaign
Market
France
Country of Production
France
Language
Français
Date of First Broadcast/Publication
July 2, 2005
Media Type
Print
Awards
Grand Prix de la Publicité Presse Magazine, 2007 (Mention) for Communication/Medias
Prix Club des Directeurs Artistiques, 2005 (2nd Prize) for Professional trade press

| | |
| --- | --- |
| Creative Director | Stéphane Xiberras |
| Art Director | Rémy Tricot |
| Art Director | Juliette Megemont |
| Copywriter | Olivier Couradjut |
| Producer | Valérie Richard |
| Executive Producer | Gaël Cheval |
| Account Manager | Raphaël de Andréis |
| Account Manager | Nicolas Gandrillon |
| Account Manager | Thomas Bacharzyna |
| Photographer | Takashi Homma |
| Art Buyer | Marie Dathanat |
| Art Buyer | Malik Kinde |
| Advertising Manager | Valérie Chebassier |
| Advertising Manager | Fanta Sarr |
| Retoucher | DIXX |
Concept
BETC Euro RSCG chose to reassert the specificity of 13ème RUE, compared with multigeneral channels, through a more significant signature~"13ème RUE, the action and suspense channel"~:this the only channel which gives action and suspense to my TV.
BETC Euro RSCG developed a brand campaign based on the channel scheduling in addition with its cult series (Spy Girls, New York District,...)in a latter-day and deadpan humour mood. This press campaign is aimed at best expressing the personality of 13ème RUE and giving it a significant role~: to be the stimulant of a sometimes ordinary daily life.
In the same idea, the agency will develop a TV campaign combined with radio messages at the same time.
Problem
The multiplication of TV offers on different networks (cable,satellite, ADSL,...)and the TNT arrival make more complex the TV channels world.