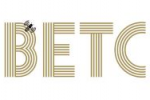 85-87 rue Du Faubourg Saint Martin Passage du Désir
Paris 75010
France
Phone: (+33) 01 56 41 35 00
Fax: (+33) 01 56 41 35 01
Canal + - "Condom (French)" - BETC Paris
Condom (French)
Canal +
Canal+
BETC Paris
France
"Desperate Housewives" Campaign
| | |
| --- | --- |
| Product Name | Desperate Housewives |
| Product Category | TV/Radio Programs & Stations |
| Market | France |
| Language | French |
| Date of First Broadcast/Publication | August 15, 2005 |
| Media Type | Print |
| Awards | Grand Prix de la Publicité Presse Magazine, 2006 (Mention) for Communication / Media |
| | |
| --- | --- |
| Production Company | Rita Productions |
| Creative Director | Stéphane Xiberras |
| Art Director | Rémy Tricot |
| Copywriter | Olivier Couradjut |
| Producer | Valérie Richard |
| Account Manager | Raphaël de Andréis |
| Account Manager | Nicolas Gandrillon |
| Account Manager | Aure Tessandier |
| Account Manager | Agathe Guerrier |
| Photographer | Michel Bousquet |
| Art Buyer | Marie Dathanat |
| Advertising Manager | Laurent de Camas |
| Advertising Manager | Béatrice Roux |
| Advertising Manager | Marion Auvray |
A utiliser avant de ne plus savoir à quoi ça sert.
Story
To emphasize the gap, the approach can be interpreted as a pastiche shattering cosmetics advertising codes.

About this campaign , a modest, smart and feminine approach has been chosen, being refined without being iced , like a beauty product advertisement.

In this still-life, one can notice there are main discrepancies between the creatives sensitiveness and refinement and the intensity of words:
- on the condom, a date of expiration notifies : to use before forgetting what doing with it

Through this pastiche of cosmetics codes, the campaign echoes back to the gap which is widening between appearances and being.
Concept
The dramatic size not only concerns the serial but also the campaign : to demonstrate the violence lurked behind reality, beyond the harmless appearances of the everyday life.
The mechanism at the center of the serial consists in decoding the apparently perfect everyday life: from an episode to another, we progressively discover the secrets that each of Desperate Housewives tries to hide from everybody including from themselves.
CANAL+ and BETC started from this process to conceive a CANAL+'s creation, out of step with habits. Some apparently harmless objects of the daily life, disclose little blameless secrets . Loyal feminity assistants, routine confidants, the objects unveil what conventions silence us : the condom conjures up the couple frustration and usury.
Problem
For its comeback, CANAL+ offers an anti-stonewalling campaign.

Desperate Housewives, the new serial exclusively discovered by Canal+, whick strikes at cants with caustic humour.

September 2005 means the first comeback for CANAL+ with a new tag line : Ask for more to TV. The channel chose to emphasize the Desperate Housewives serial, scheduled at September 8th, in order to begin the forthcoming year in the ambitious mood this tag line requires.