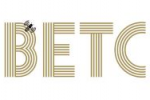 85-87 rue Du Faubourg Saint Martin Passage du Désir
Paris 75010
France
Phone: (+33) 01 56 41 35 00
Fax: (+33) 01 56 41 35 01
Peugeot - "Hand / Night" - BETC Paris
Hand / Night
Peugeot
Peugeot
BETC Paris
France
Special Serie 307 NavTeq On Board
Product Name
307 GPS
Product Category
Cars
Market
France
Language
English
Date of First Broadcast/Publication
May 3, 2006
Media Type
Print
Awards
Eurobest, 2006 (Shortlist) for Other Vehicles, Auto Products & Services
Cannes Lions International Festival of Creativity, 2006 (Bronze Lion Campaign) for Other Vehicles, Auto Products & Services

| | |
| --- | --- |
| Creative Director | Stéphane Xiberras |
| Art Director | Hugues Pinguet |
| Copywriter | Olivier Apers |
| Account Manager | Raphaël de Andréis |
| Account Manager | Philippe Couchaux |
| Account Manager | Franck Nguyen |
| Account Manager | Sophie Cavazza |
| 3D Graphics | Baptiste Massé |
| Art Buyer | Jean-Luc Chirio |
| Advertising Manager | Olivier Marquer |
| Advertising Manager | Magali Callanan |
Concept
Peugeot wanted to get out of the prize discourse in its operational communications by giving value to its product offer and its features.
Leaning on the demonstration proving that the GPS navigation technology makes automobile rides easier and less restrictive, this campaign adopts a creative expression looking like the communications codes "images", but also points up the promotionnal offer.
Problem
In a very competitive context, and for the launching of the new special serie 307 NavTeq On Board, Peugeot wanted to provide the promotional discourse of the brand by leaning on the plus product brought by the navigation system GPS in serie.