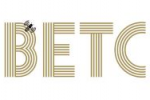 85-87 rue Du Faubourg Saint Martin Passage du Désir
Paris 75010
France
Phone: (+33) 01 56 41 35 00
Fax: (+33) 01 56 41 35 01
Air France - "Tree House" - BETC Paris
Tree House
Air France
Air France
BETC Paris
France
Campaign Air France 2006
| | |
| --- | --- |
| Product Category | Airlines, Airports, Railways, Bus Lines, Ferries & Cruises |
| Market | South America, Asia, Middle East, Europe, France |
| Language | English |
| Date of First Broadcast/Publication | March 30, 2006 |
| Media Type | Outdoor / Out of Home |
| Awards | Eurobest, 2006 (Shortlist) for Outdoor |
| | |
| --- | --- |
| Retoucher | Janvier |
| Creative Director | Rémi Babinet |
| Art Director | Eric Holden |
| Copywriter | Rémi Noël |
| Account Manager | Charlotte David |
| Account Manager | Muriel Keromnes |
| Photographer | Jonathan de Villiers |
| Advertising Manager | François Brousse |
| Advertising Manager | Christine Micouleau |
| Advertising Manager | Patricia Manent-Fleutiaux |
Story
Each visual represents a man, or a woman, perfectly relaxed, who live a moment of well-being, serenity, escapism, and daydream... Indeed a pictogram representing a seat number, located above each character, is an Air France passenger. This also means that Air France commits its clients to make each travel as wonderful as moments on earth.
Concept
Air France decided to express a new and more involved promise for the business flyer, a well-being promise... even a 'better-being'promise. Making the sky the best place on earth is taking care of each passenger.
Problem
Once more, Air France has to surprise and renew its advertising writing. Moreover other actors of the aerian sector have lately renewed their campaigns. No more planes and cabins, from now on, mosts of aerian companies advertisings represent the client.